How to Design Your Own Video Game Room
An ideal gaming room should strike the perfect balance of comfort and the assortment of technologies that make playing a casual game or tournament sessions equally fulfilling. As it is, most gamers are stuck with areas of the house that are cobbled together without much planning. Here's what you need if you happen to have an extra room you want to dedicate specifically for gaming.
The main screen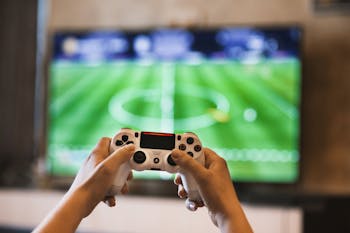 A great TV set is a centrepiece of any gaming room. With its 55" screen and resolution of 3840x2160, LG OLED55E8 4K TV is an ultimate "traditional" video set, with a better value than even LG's W8-series, which are designed to be hung on the wall and used primarily for sports. The clear ultra-skinny stand of E8 is designed in such a way that the picture appears to be floating in the mid-air, making for an ultimate immersive gaming experience. LG's 8-series features an impressive alpha 9 processor that makes the HDR pictures brighter than the company's previous-gen OLEDs. In HDR10 mode, compatible games look more dynamic, provided that your Dynamic Tone Mapping is switched on. Also, unlike 7-series models, the E8 doesn't dim the picture in HDR gaming mode, so now Assassin's Creed Odyssey will look even more alluring with its high dynamic range setting. On the other hand, if you want a QLED without breaking the bank, look to Samsung QN55QFN. Although its black can't match the blacks of LG's OLED TVs, which are 2-3 times more expensive, Q6 still strikes an incredible deal.
The sound
Although TVs come equipped with integrated dual speakers and sometimes a subwoofer, the point of having a gaming room is to have a booming sound. Basically, you have two options - a home theatre in a box or a more aesthetically-pleasing sound bar. The Onkyo HT-S9400 THX Home Theater is almost a perfect solution that is also budget friendly. With its seven game-ready speakers and 1035W of power in total, the Onkyo HT-S944 lends itself to other media thrills. It comes with four HDMI-in ports and one HDMI-out and is network ready. With Dolby Digital Plus, Dolby True HD, and DTS-HD Master Audio decoders, it packs four gaming-specific sound modes that provide lifelike audio for many FPSs and sports games. Soundbars combine a one-piece speaker with multidirectional projecting capabilities and a subwoofer. Down the soundbar route, you should look for one with a wireless subwoofer that can be placed outs of sight to avoid hanging wires. One of the best gaming sound bars is Sony HT-CT260, with a 300W total power output and a wireless subwoofer.
The rig
Gaming PCs have been around forever, and they are still the first choice for most gamers, however, recent advancements in GPU and CPU technologies have closed the gap between PC and laptop gaming rigs. If you're looking for high-end top gaming performance, a desktop is going to be the best choice, as it allows liquid cooling, multi-GPU support, advanced hard drive, and RAM support. However, the advantages of gaming laptops aren't to be ignored. Apart from gaming, a high-powered gaming laptop can fulfil every business role, and since it's portable, it allows unmatched flexibility, so basically you can take the core of your gaming room with you wherever you go. In addition, modern gaming laptops are refreshed with new components every year, so if you buy a high-end gaming machine, it will be packed with the latest and greatest tech. Also, since now most laptops come with USB-C ports, the connectivity isn't an issue anymore, as now a single USB hub can handle all the components with one connection.
Gaming room furniture and accessories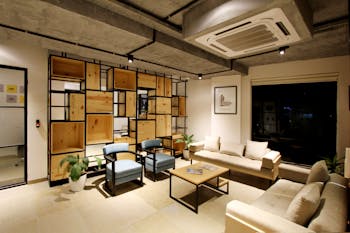 Apart from the audio, video, and computing tech, you need to equip your gaming room with items that will increase the comfort and visual appeal. This includes a coffee table, which is great to have beside your couch or the gaming chair, to hold your snacks drinks and other stuff. A mini fridge will separate men from the boys, as you won't have to leave your post to fetch beer from the main kitchen fridge. The same applies to a popcorn machine. Unless you want to invest in a separate split A/C for the gaming room, at least consider a ceiling fan that won't technically cool down anything but make long gaming sessions much more comfortable. Finally, paste some game posters – unless you're a gaming conventions type of a person, just order them online.
Whether you're an avid gamer or just like to blow off some steam at the weekends with your favourite titles, a dedicated gaming room can raise a bar in how you indulge in your favourite pastime.
Read More: Celebrate July Fourth 2019 weekend with these never seen before home décor accessories